~ ULTIMATE DOG WASHING SYSTEM ~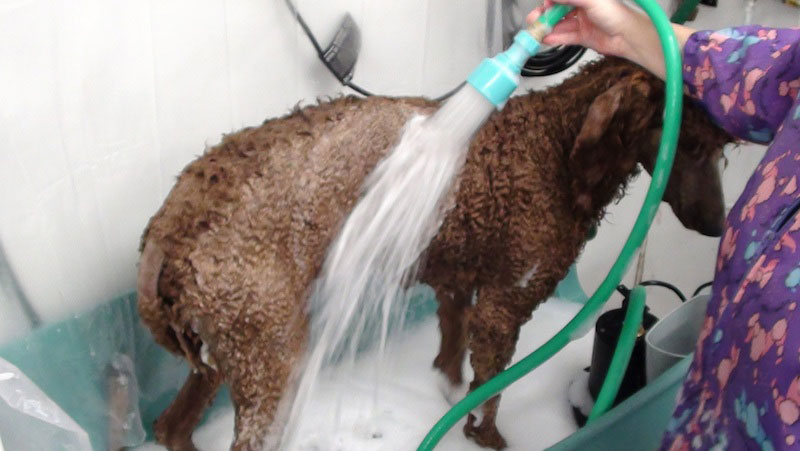 Equipped with powerful motor
Will work in as little as 1/8-inch of water (works with booster baths)
Able to pump 30-40 gallons per minute, Great pressure for washing
Comes all assembled, you just have to plug in and use
Features durable, corrosion-resistant thermoplastic construction
Foot "on/off" peddle means this is hands free operation of unit
Runs on 112V (normal house outlet, GFI preferred)





The pump does have a built in filter.
Do ensure that this filter area is kept clear of hair, so water can enter the unit and work properly.
A quick wipe of the bottom, or swishing the unit in the tub will accomplish this.
If this does not clear the unit then you may have to remove the screen to clean it out.




Please check your Nozzle head and empty out any debris
If this nozzle has blockage it will not operate properly
On shedding breeds this might mean a quick empty of the nozzle after each dog







~ Should use a Ground Fault Circuit Interrupter (GFCI) plug to plug into ~
Any electrical items that you use around a water source, should be plugged into a GFI to avoid electrocution.




If you do not have a GFI already in place, they can be easily purchased and installed.
If you are unable to do that then there are the options of buying plugs that will work like a GFI outlet