"PUPPY IDENTIFICATION COLLARS"

Puppy ID Collars

~ ADJUSTABLE, SECURE, SAFE, REUSABLE, VISIBLE ~


Pick your own colours !
12 colour ID collars



Available for pick up, at UKC or CKC dog shows near Niagara Falls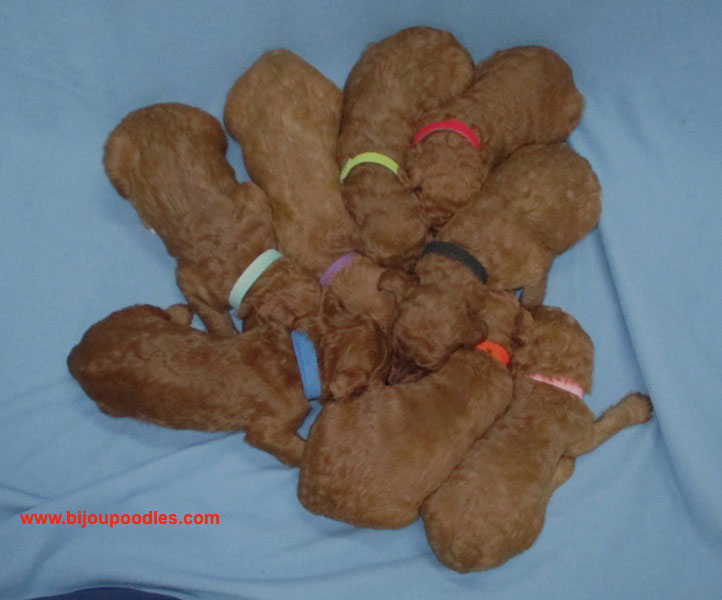 Whelping/Birth Chart
PAYMENT OPTIONS:


"12" Puppy ID Collars
PRICE : $14.00 FREE SHIPPING !
We can accept "eTransfers" from Canadians to
"hfdfirerescue@yahoo.com" password "puppybox4u"

OR
PAYPAL payment to "bostons4u@hotmail.com"
with buyer paying paypal fees (choose option of "send money to friends")
and will ship ID bands out the same day,
just let us know you have done this via email to hfdfirerescue@yahoo.com
along with your full mailing address and phone number (don't worry we will not call you).



HOW TO USE: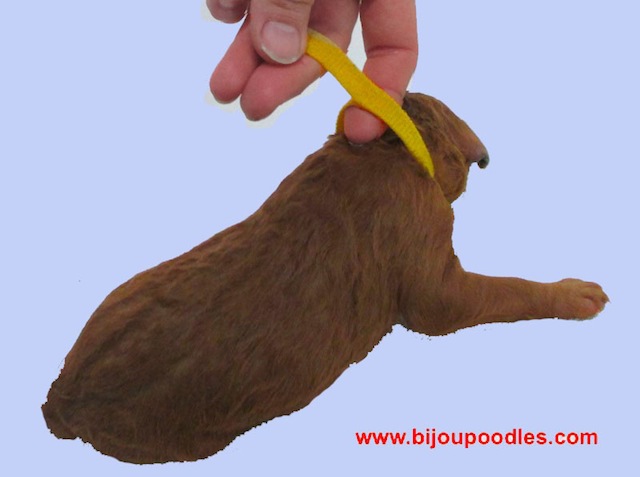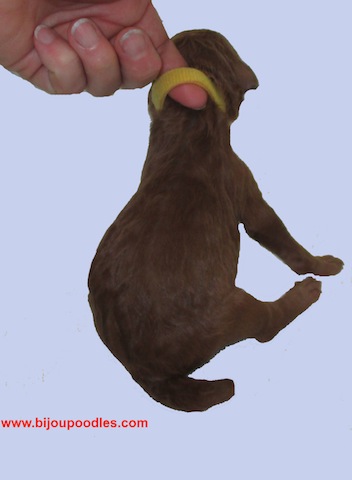 Apply the collar leaving enough room to get the tip of your finger between the collar and the puppy
However use common sense !
If you have massive fingers, then adjust the collar to not be too loose.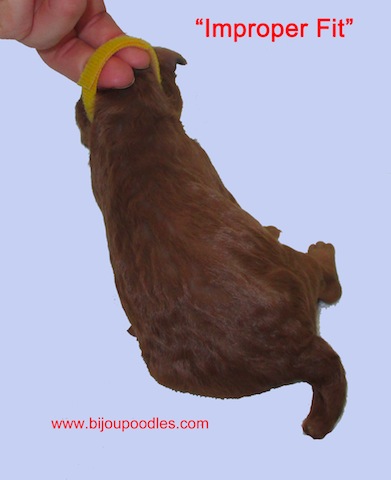 It is important that collars not be too loose
Use common sense.
It is paramount that collars are checked DAILY
to ensure they are fitting properly
Also check the collars and adjust the collars when puppy is awake.
Sleeping puppies will have smaller neck size than when they are awake.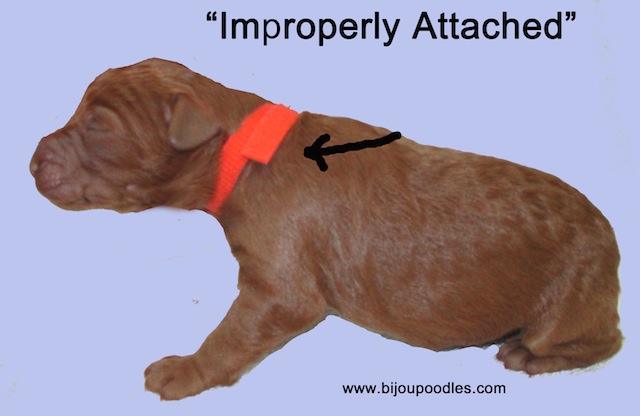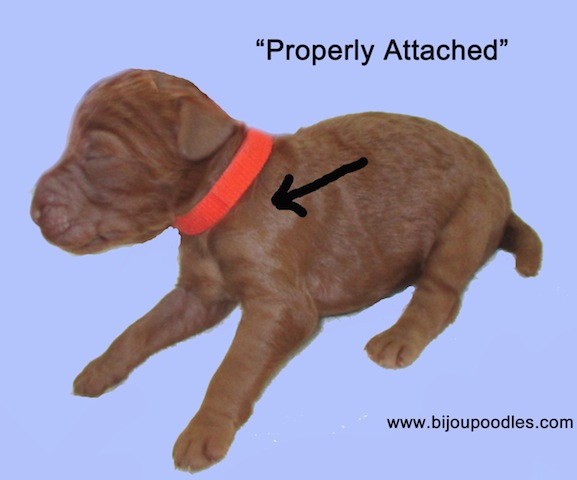 Improperly attached collar and a Properly attached collar
Make sure to line the collar up so that it adheres to itself and won't get stuck on bedding.




WHO IS WHO ??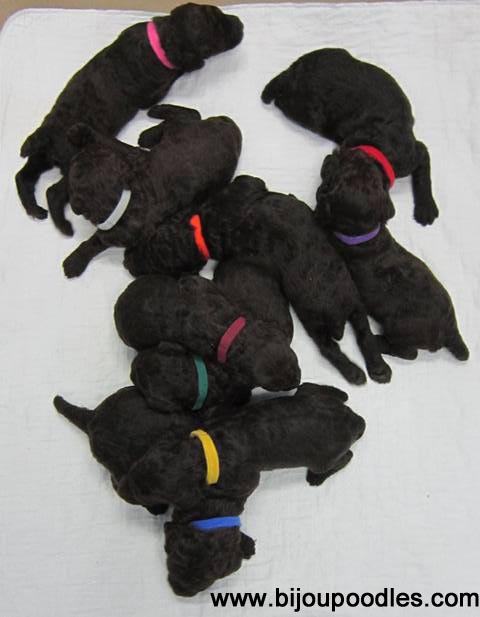 No more guessing who is who, as Collars are easily visible
and when used properly, stay safe and secure on newborn pups





Newborn pups with the Velcro ID Collars on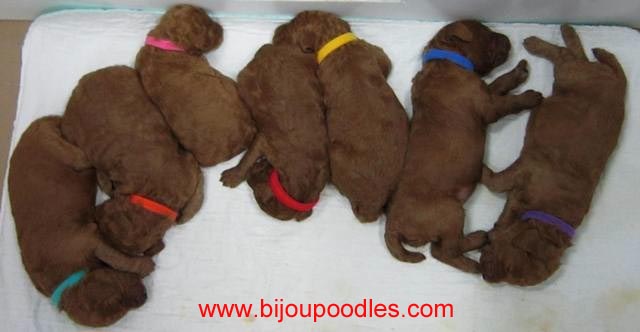 Collars come in a variety of colours
and are washable for using again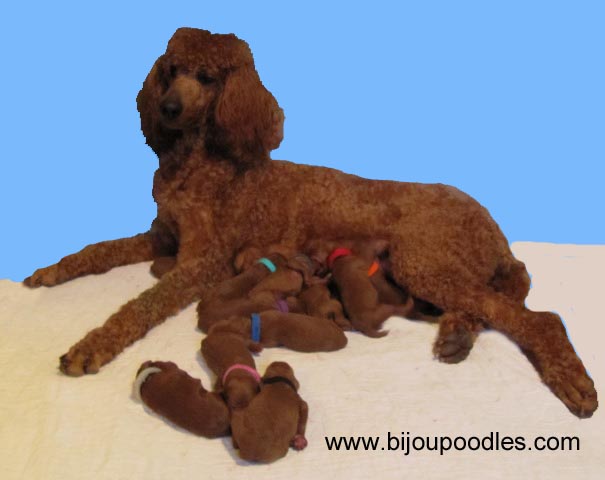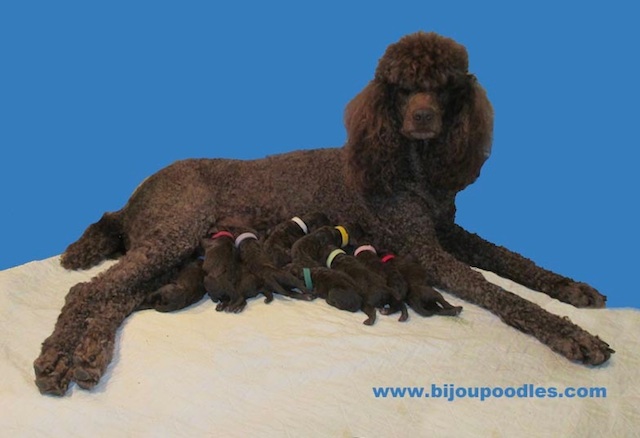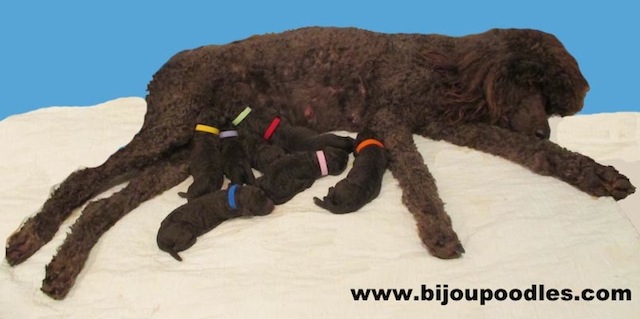 Pups are easy to identify in photos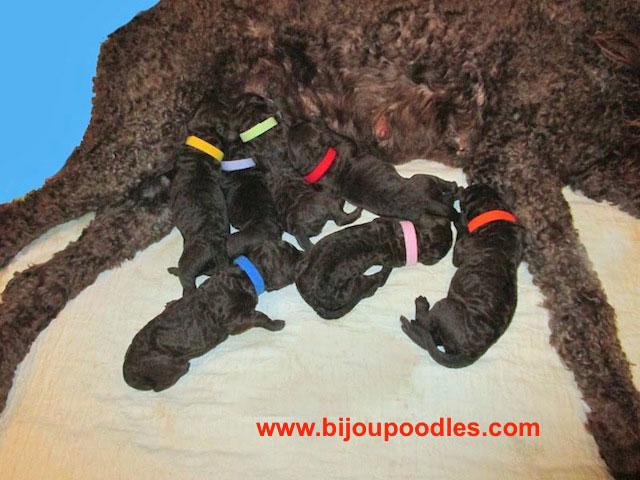 Doberman newborns




Love the collar ID Bands for my Aussie puppies !!





Just to keep you posted, we have 7 healthy and sold puppies in the box.
4 weeks old now and around 3 kilo's each! 4 males and 3 females.
Doing very well, mom busy, and happy house. The box does very well and the collars as well.
Thanks and regards,
Gertjan and Megan and family.